Our team - Geek&Dentist joined the Microsoft Imagine Cup 2015 (China) and won the 1st place in the "world citizenship" challenge. We provide a whole platform bridging the gap between dentists and patients. Check it out!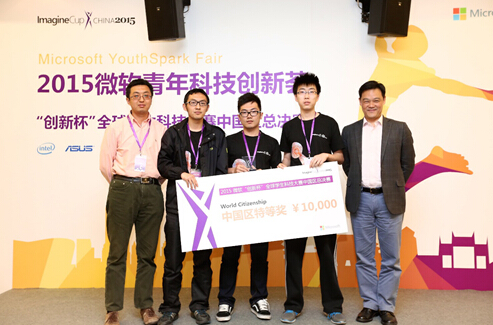 Our team won 1st place in Imagine Cup 2015 (Microsoft, Beijing)
Our system is composed of three parts: the Windows desktop application for dentists, the WindowsPhone mobile App for patients and the oral disease inference system on the cloud.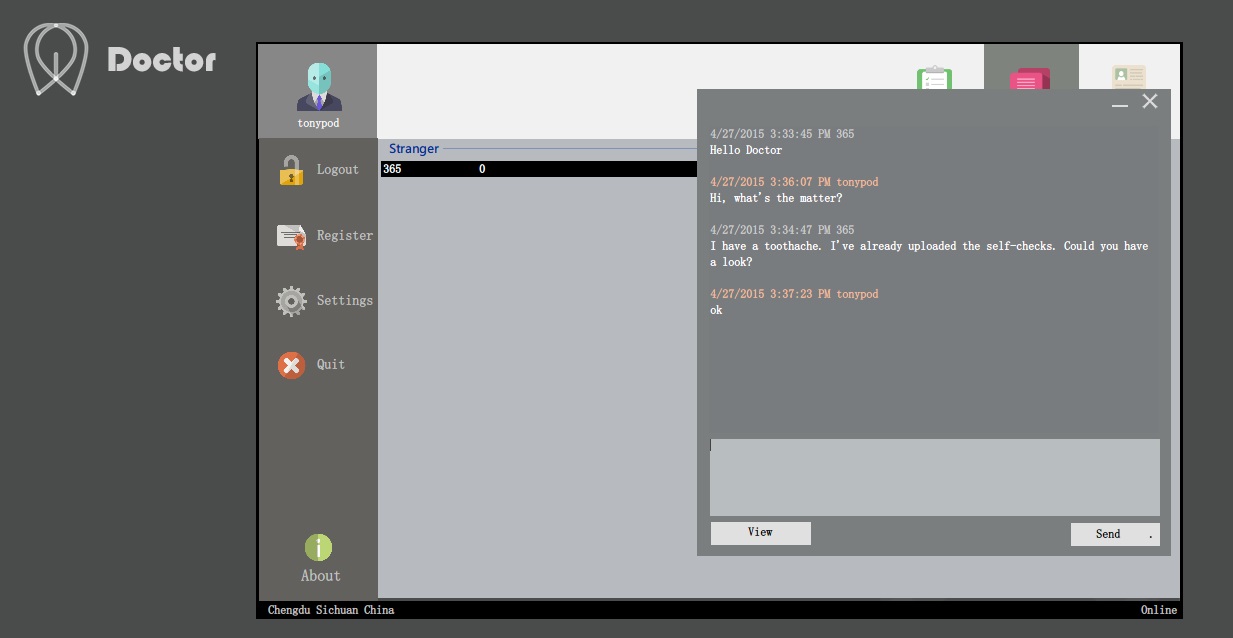 Windows Desktop application for doctors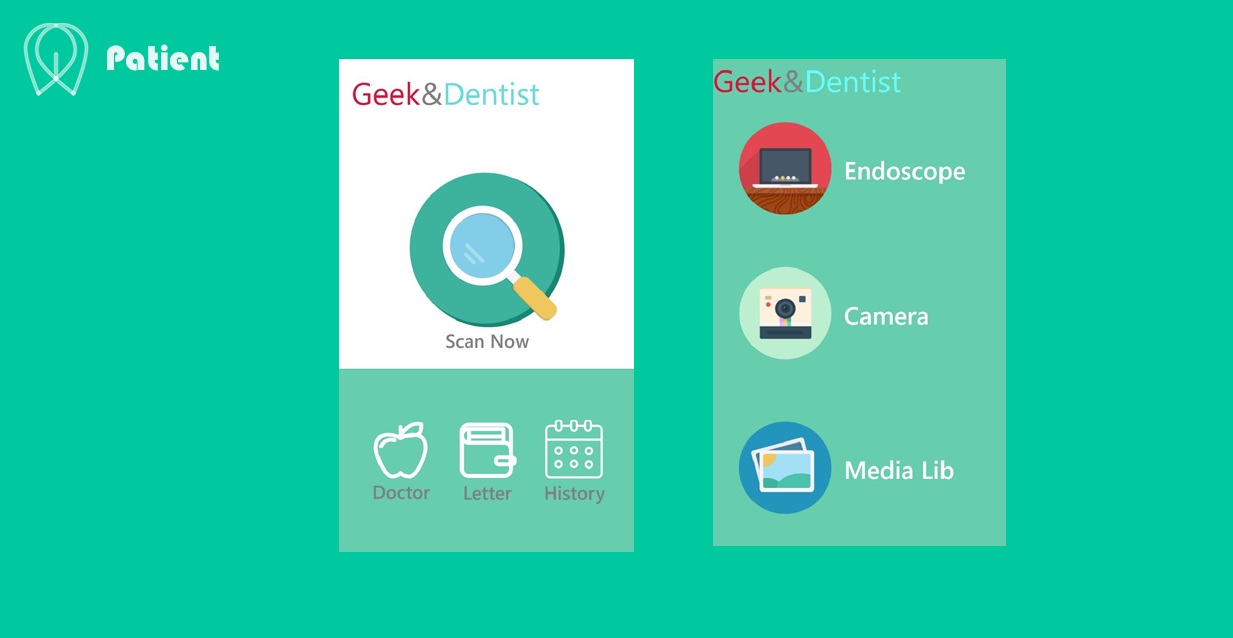 WindowsPhone application for patients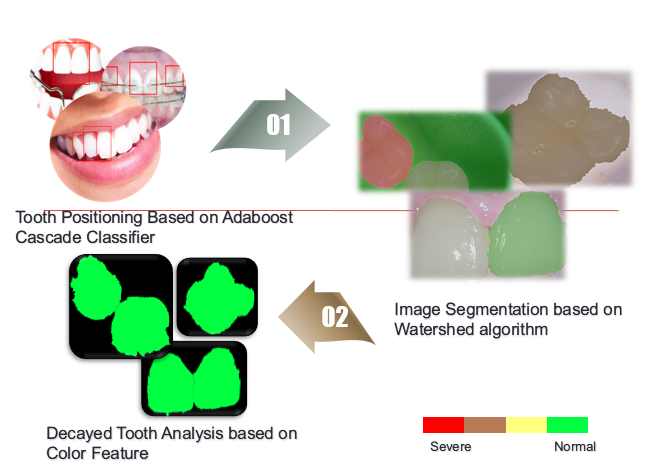 The analyzing procedure
Our oral disease inference system is based on computer vision and machine learning. Users take a photo of their teeth using our device and upload the photo. In no time, he or she will receive a preliminary diagnosis by our algorithm. Pay attention to it - our algorithm don't want to fully replace dentists, and it is not feasible so far. Our algorithm can roughly determine the severity level by analyzing the photos. With the increasing number of sample images, our algorithm can gain on accuracy.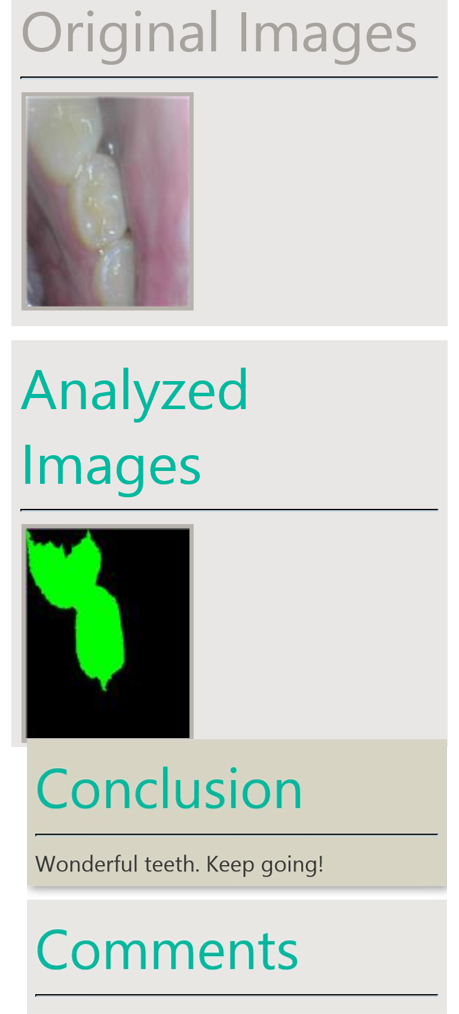 Preliminary diagnosis
As a platform, our app can guide users to find and contact dentists nearby. Users can receive health tips, product recommendations etc.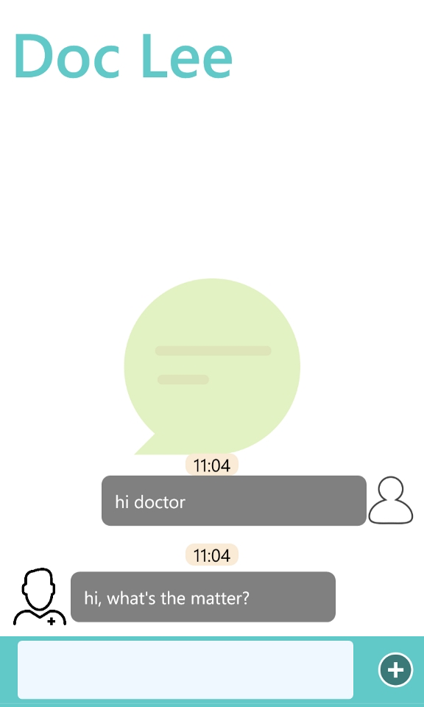 Chatting with dentists
This is just a small step. We will see more and more AI technology can be applied to other fields to facilitate our life.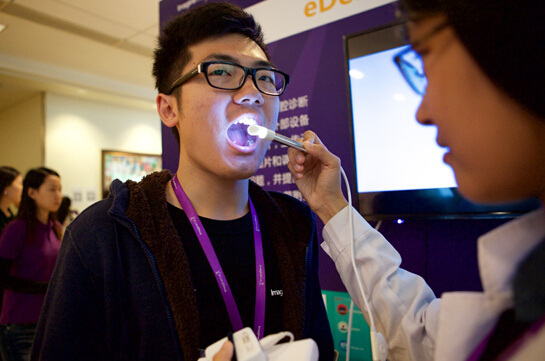 Our team is demostrating eDentist in Imagine Cup 2015